Our-Blogs
3 Types of Plywood that You Should Know About & Use!
2012
The plywood industry is evolving at a rapid pace and the people involved are inventing new and improved products to cater to the changing needs of the customers. It is an indispensable building material that is super strong, durable, has high resilience against normal wear and tear and finds its place in every well-designed home. Therefore, careful consideration is required in choosing the perfect plywood for your building projects. The Indian market is inundated with varieties of plywood, but there are 3 types of plywood that you should definitely know about and use for your various furniture making needs.
1. Antiviral Plywood, 2. Waterproof Plywood, 3. Fire-Retardant Plywood
Our-Blogs
Simple Ways To Add Plywood Elements To Your Home Decor
From handcrafted furniture to fine art, plywood makes a home's interior decoration stand out. Plywood works well covering windows in a storm, and it shows up in all sorts of construction jobs. However, relegating it solely to construction and other "rough" jobs means missing out on a great material perfect for creating a one-of-a-kind home décor. Plywood's strength and durability are why many quality kitchen cabinets feature plywood construction. Kitchen cabinets receive a lot of wear and tear. They are exposed to moisture, grease, heat, and more. Plywood stands up to it all, which is why it works so well for built-in furniture throughout the home.
Our-Blogs
Popular uses of plywood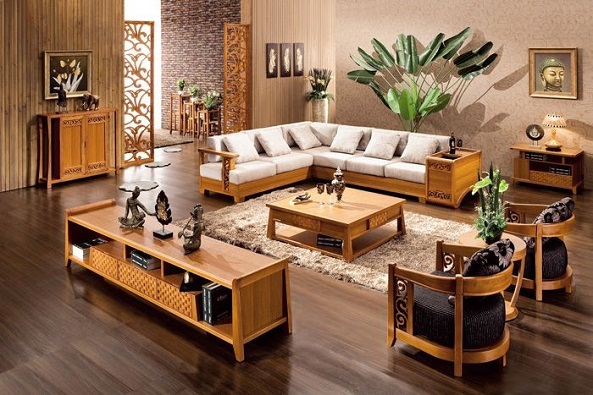 For making plywood furniture such as tables, chairs, wardrobes, single and double beds, kitchen cabinets etc. Structural and Shuttering plywood is used in the industrial and building construction industry.Apart from this there are hundreds of other uses of plywood such as for making sports equipment (table tennis racquets and tables), musical instruments (such as guitar) and many other things. Its a very versatile material that is easy to work with and hence has numerous applications.
Our-Blogs
Uses Of Commercial Plywood
Commercial plywood is basically a moisture resistant plywood, also known as MR plywood. This type of plywood generally finds its application in domestic purposes such as for home decoration or interior designing. Typically, plywood is given a proper structure by adhering to various veneer sheets together. These sheets are basically manufactured using logs of woods from different species of trees as the raw materials.
Our-Blogs
What Is The Best Wood For Furniture?
Are you looking for the best wood for home furniture? Well, furniture plays a huge role in making your home look lively, full, and beautiful. Be it beds, coffee tables, wall cabinets – all of them bring your home decor together. And that is exactly why the...
Our-Blogs
Rework Your Decor with High-end, Custom-made Wood Panels
Adding a new lamp or changing the wallpaper may not do justice to the overall vision for your home. That is why it is important to start with understanding your layout better. Larger homes may need visual division within rooms, areas, and sitting places. That is why it is critical to work with the right quality of wood panels. Wood panels can help distinguish certain spaces from each other, while giving you a more aesthetic uplift. Your home is transformed into a luxurious apartment when you opt for high-end wood panels from the leading brands such as Globalgreen.